Flyer Homecoming 2022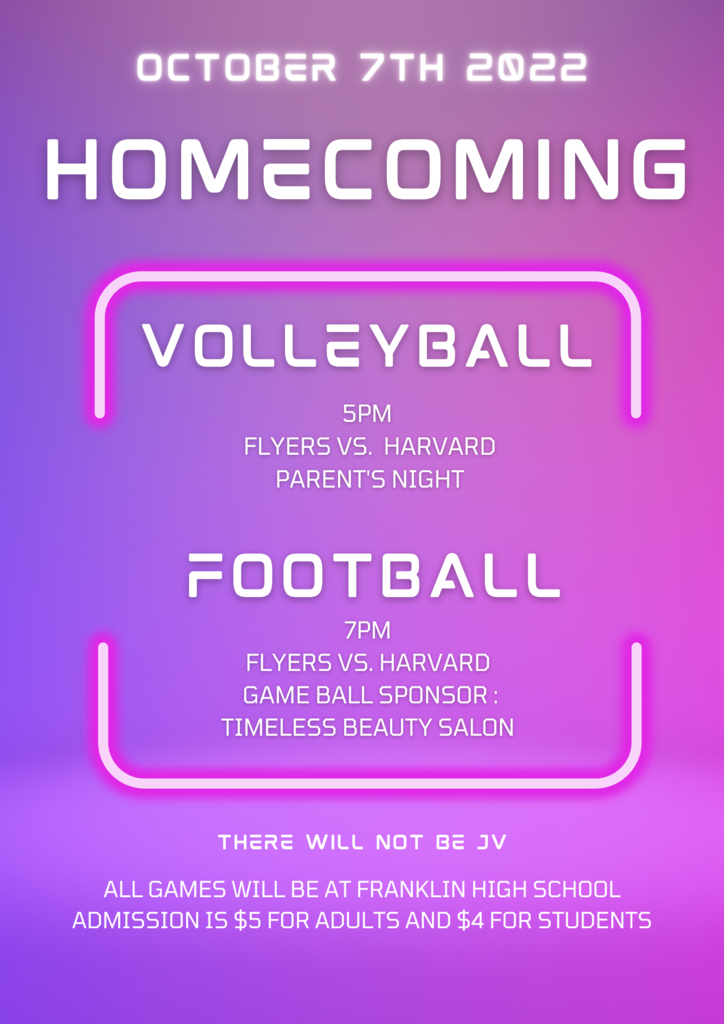 2022 Homecoming Week for Elementary, grades PreK-5.

2022 Homecoming Attendants: Freshmen - Cauy Twohig & Audra Goosic, Sophomores - Zayden Wilsey & Macy Lennemann, Juniors: Maria Rampinelli & Jack Gladden, Seniors: Tucker Rose & Emma Jackson, Ayden Schmidt & Macy Cline, Matt Ayres & Tamia Phifer.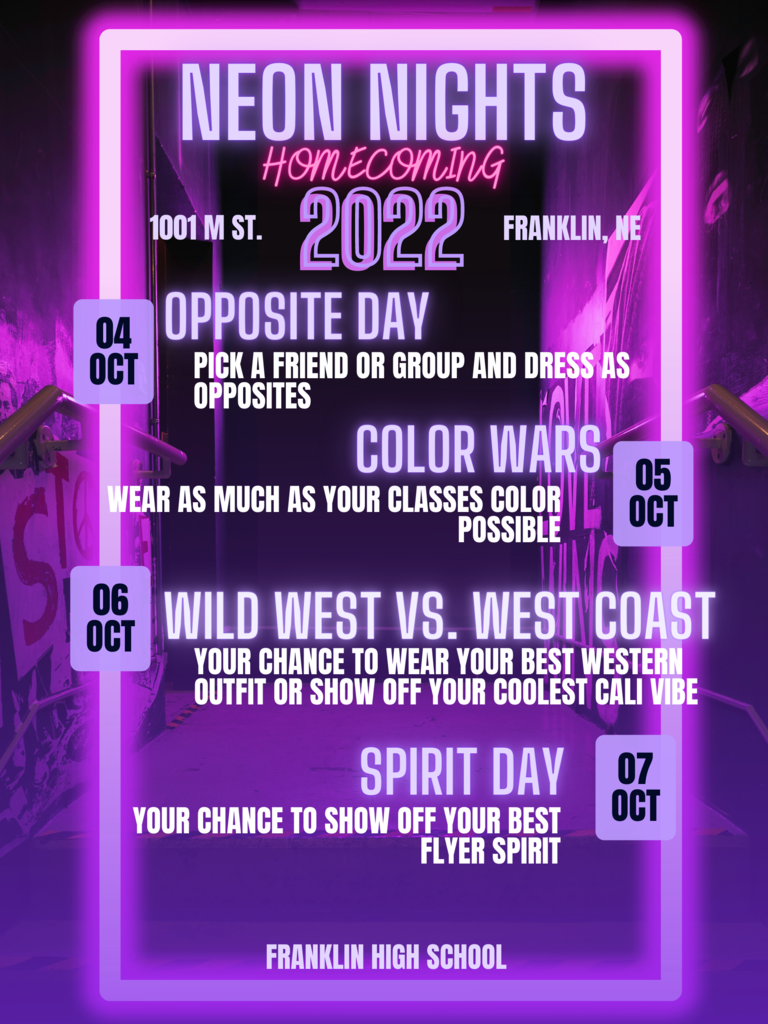 Flyer Homecoming Week: Theme - Neon Nights. MS / HS Dress up days: Tuesday, 10/04 - Opposite Day, Wednesday, 10/05 - Color Wars, Thursday, 10/06 - Wild West vs. West Coast, Friday, 10/07 - Flyer Spirit! Homecoming Parade line up starts at 12:00pm, please pull into the back parking lot. Parade will start at 12:30pm. Please call the High School Office if you have any questions. Thank you.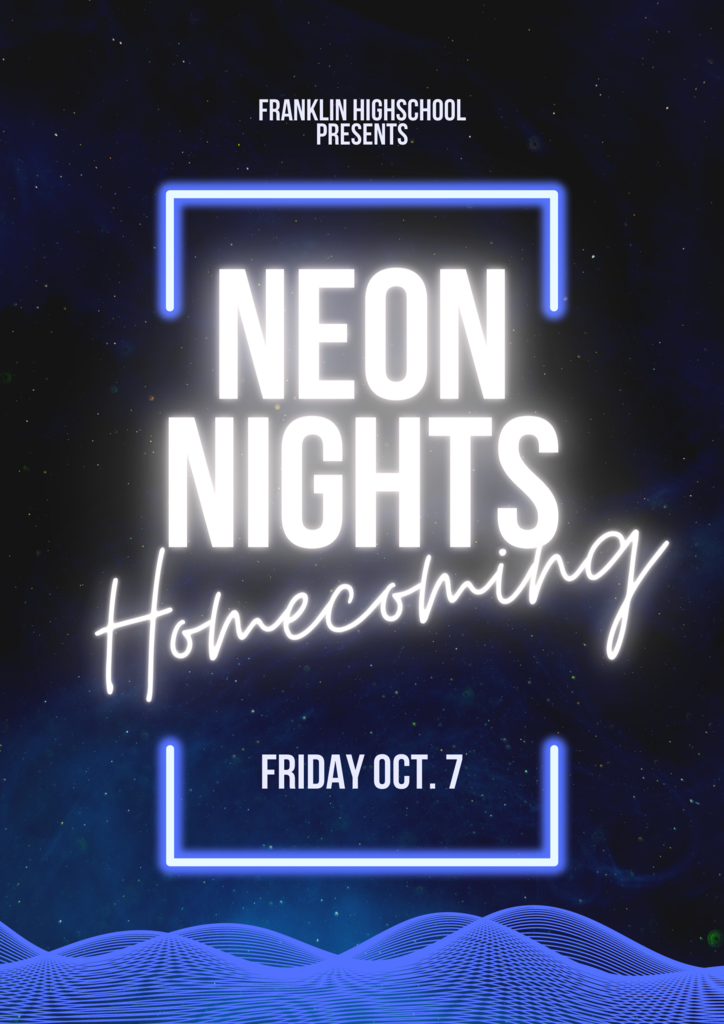 Congrats to Lyra P. for being selected the Flyer Way 6-12 student of the month for September and Mrs. Sidman as 6-12 teacher of the month. It's a GREAT day to be a Flyer! #fpsflyerpride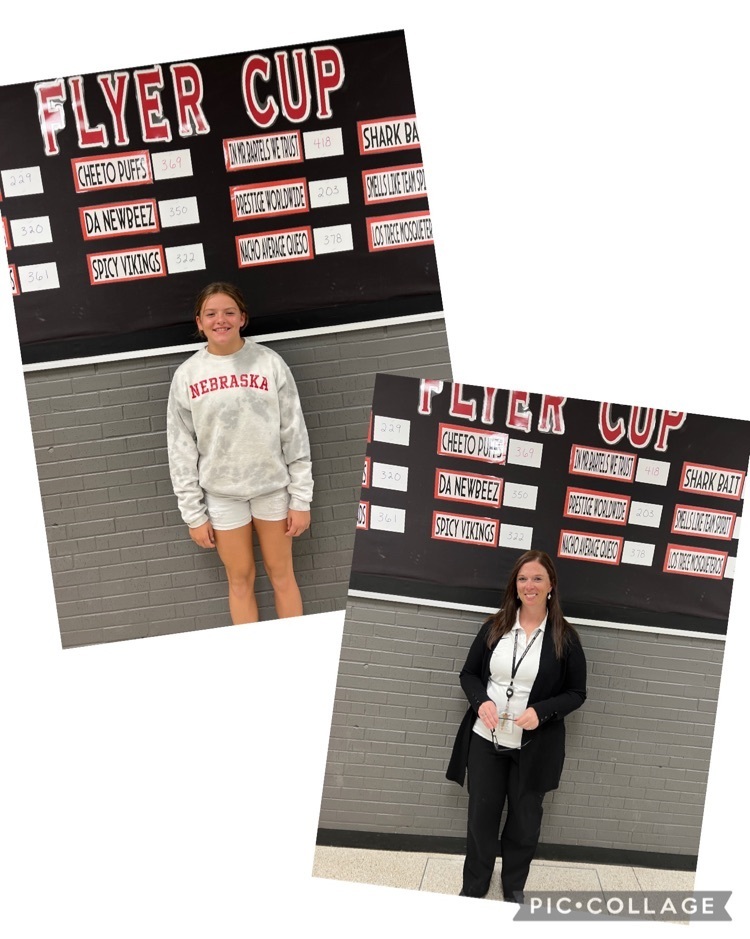 The Flyer Band at Harvest of Harmony! It's a GREAT day to be a Flyer! #fpsflyerpride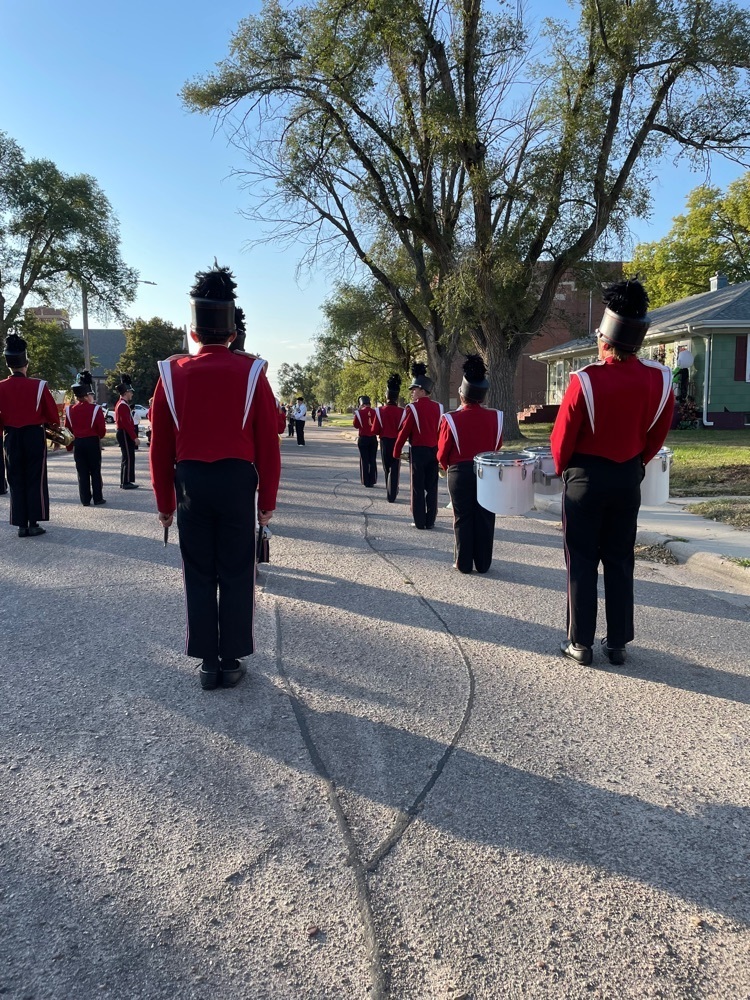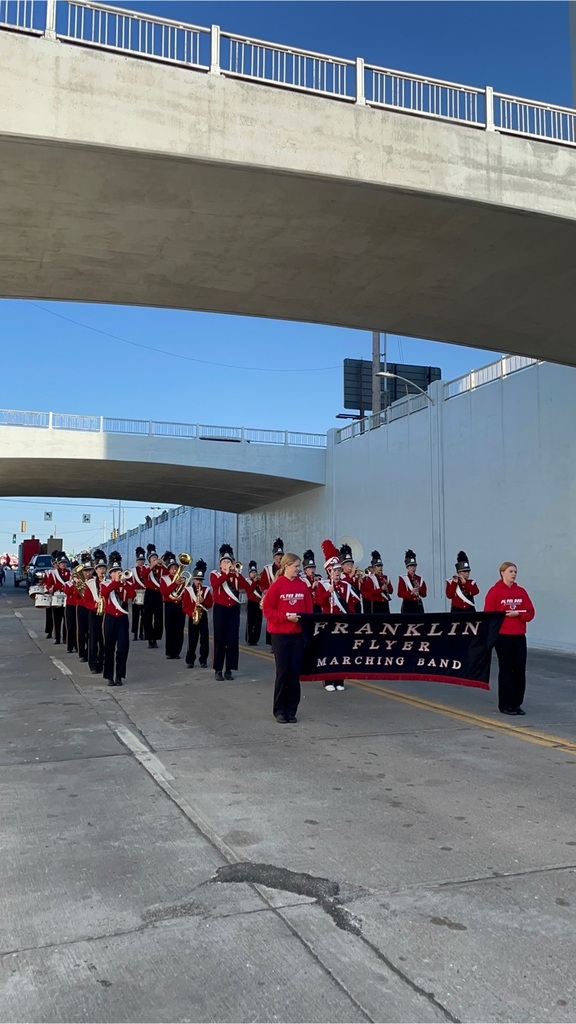 The construction class poured a concrete pad earlier this week and now installed the memorial bench in dedication to Ingrid Lennemann.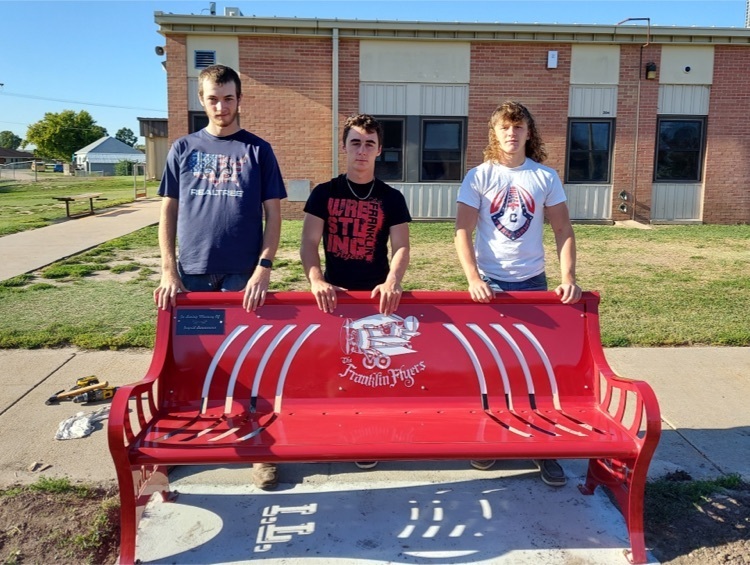 CONGRATULATIONS to our Cross Country Teams. The HS Boys team got 1st place, they are the 2022 TVC Champs. The HS Girls team got 2nd place, 2022 TVC Runner Up. There were also several middle school and high school individual medalist. Way to go Flyers!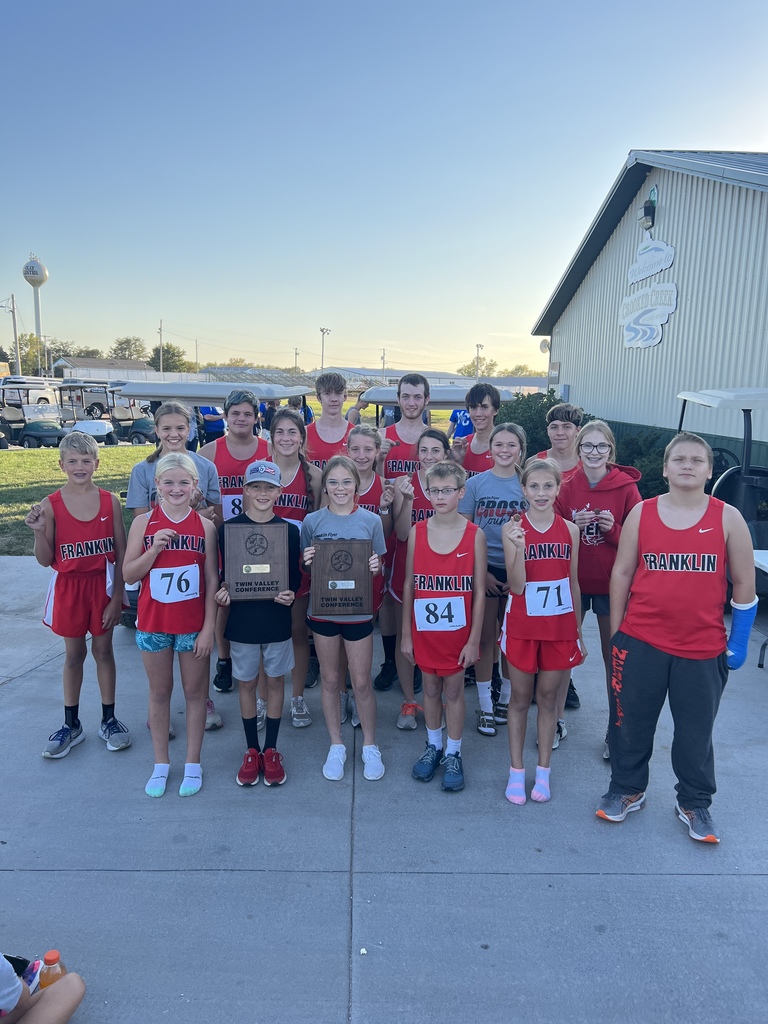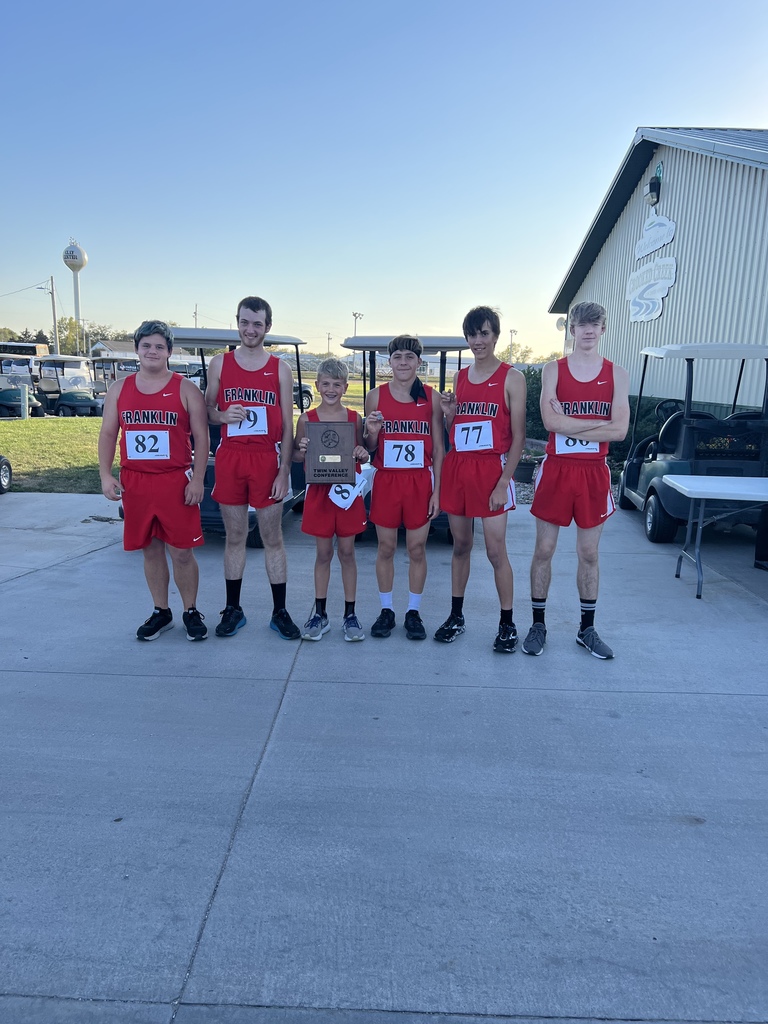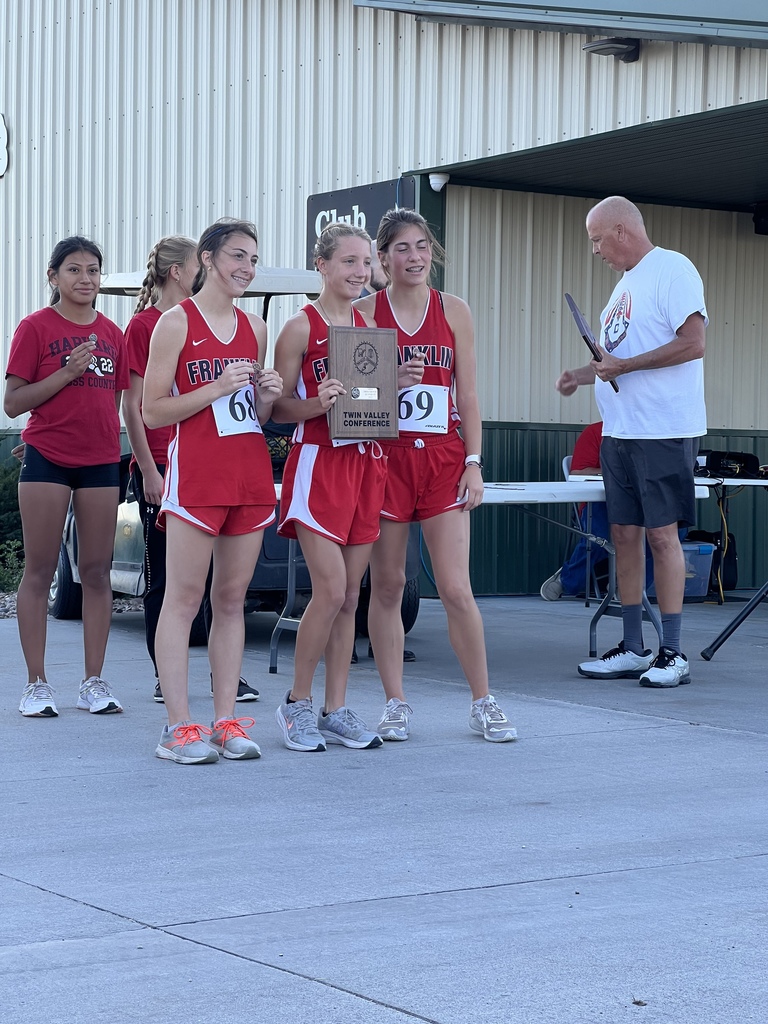 Hastings College Mural Day. Theme: Hometown Postcard 38 teams there today. It's a GREAT day to be a Flyer! #fpsflyerpride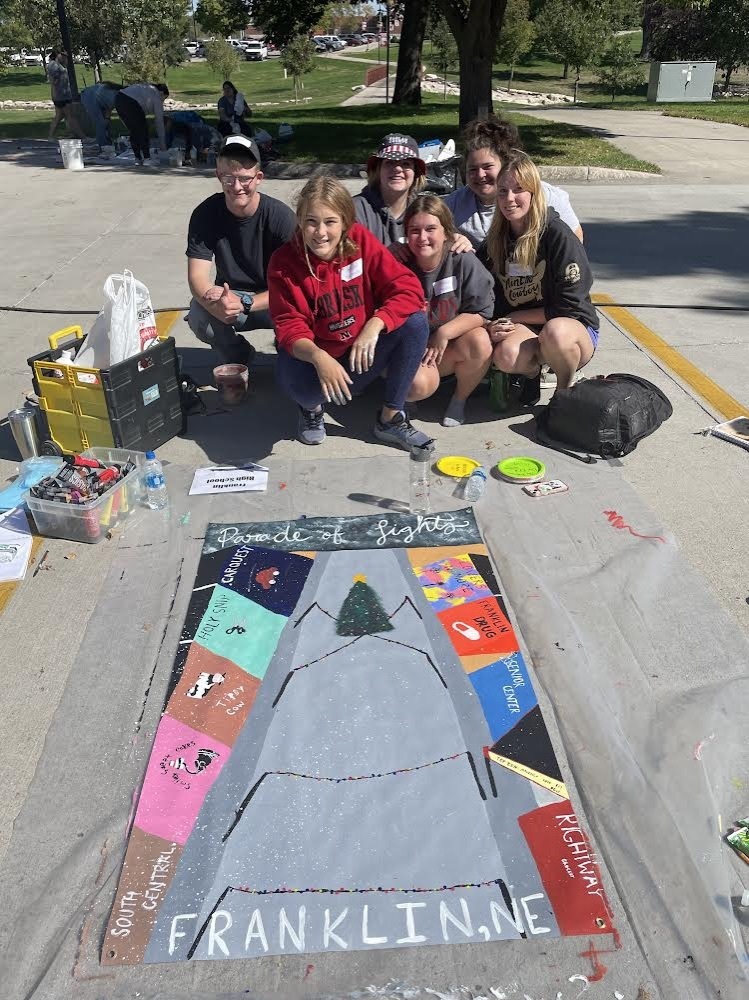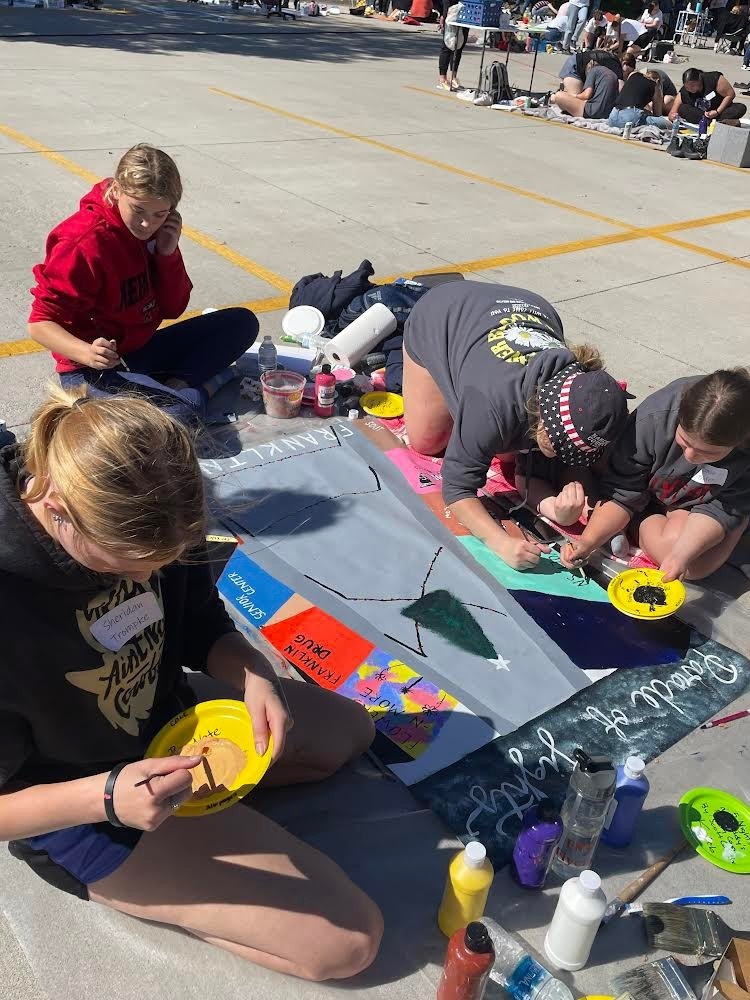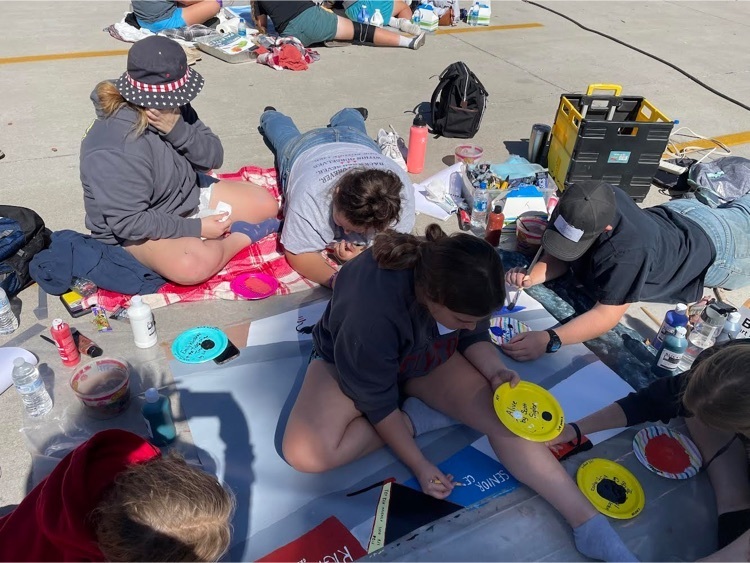 Keller made the library a new book display stand in his industrial tech class. Thank you, Keller! It's a GREAT day to be a Flyer! #fpsflyerpride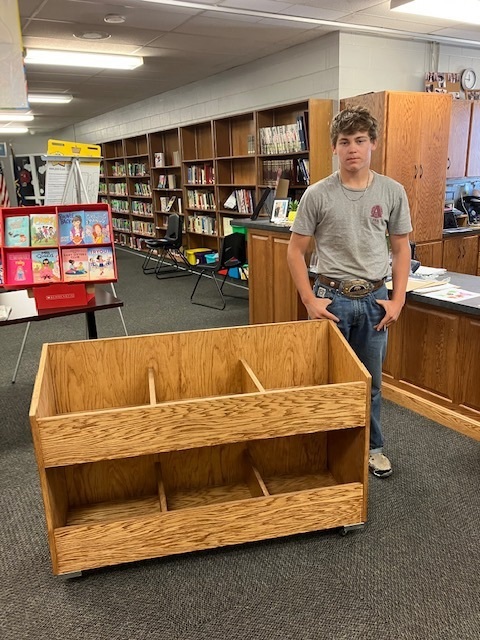 5th grade FPS Team using their problem solving skills on the topic of e-waste. It's a GREAT day to be a Flyer! #fpsflyerpride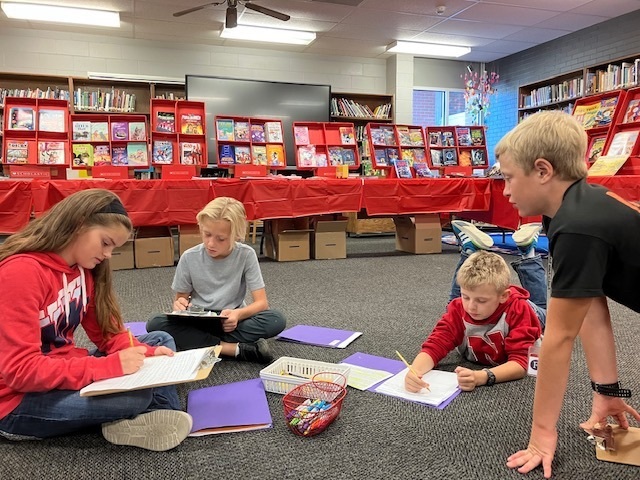 Reminder - FPS will dismiss at 2:00pm on Thursday, September 29th for Parent-Teacher Conferences. Conferences will be 2:30pm-8:00pm. All teachers will be set up in the main gym. The HS office will also be open if you need help setting up your PowerSchool parent log in or to make a payment on your lunch account. Please call the high school office if you have any questions. Thank you.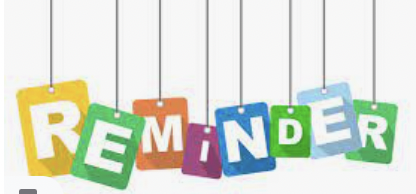 Just a reminder: There will be NO Head Start bus for the Preschool Wednesday afternoon, September 28, due to the driver being out of town. Please make other arrangements of your child to be picked up from school. If you have any questions, please contact the preschool room.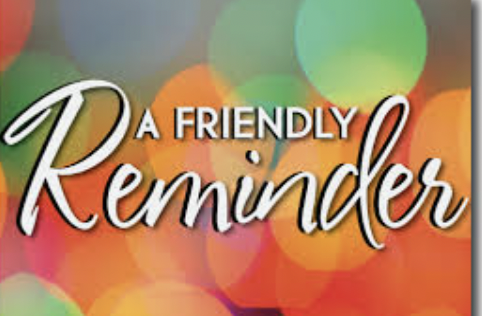 Congratulation to our Boys Cross Country team for placing 3rd at the UNK Invite. The Flyers were lead by Trace Bislow who placed 19th and set a new school record of 18:20! Congratulations Trace! Way to go Flyers!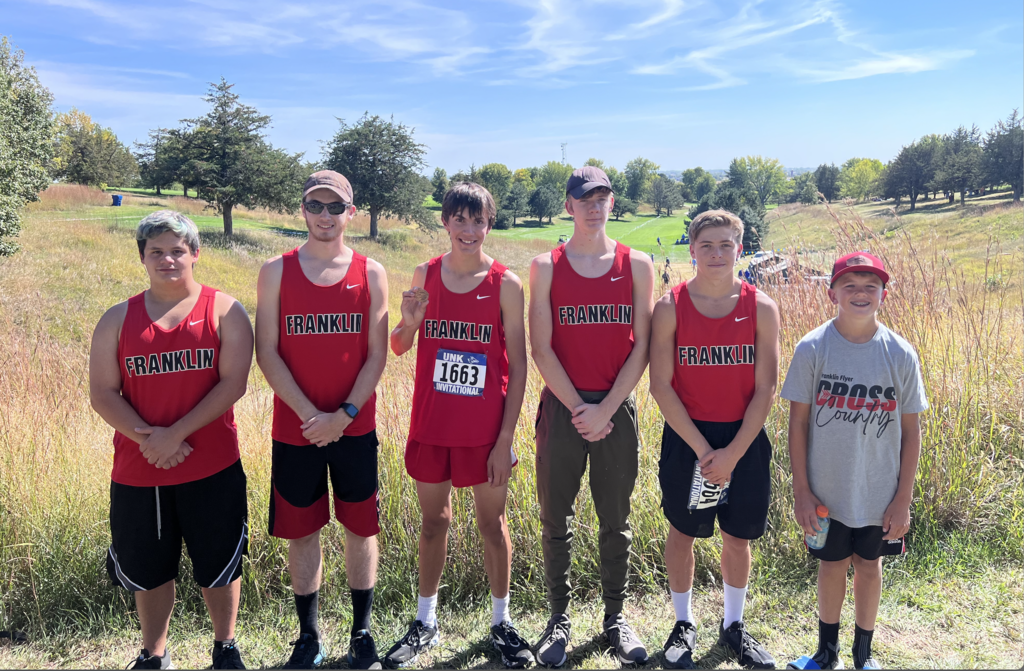 HS 2022 Homecoming Days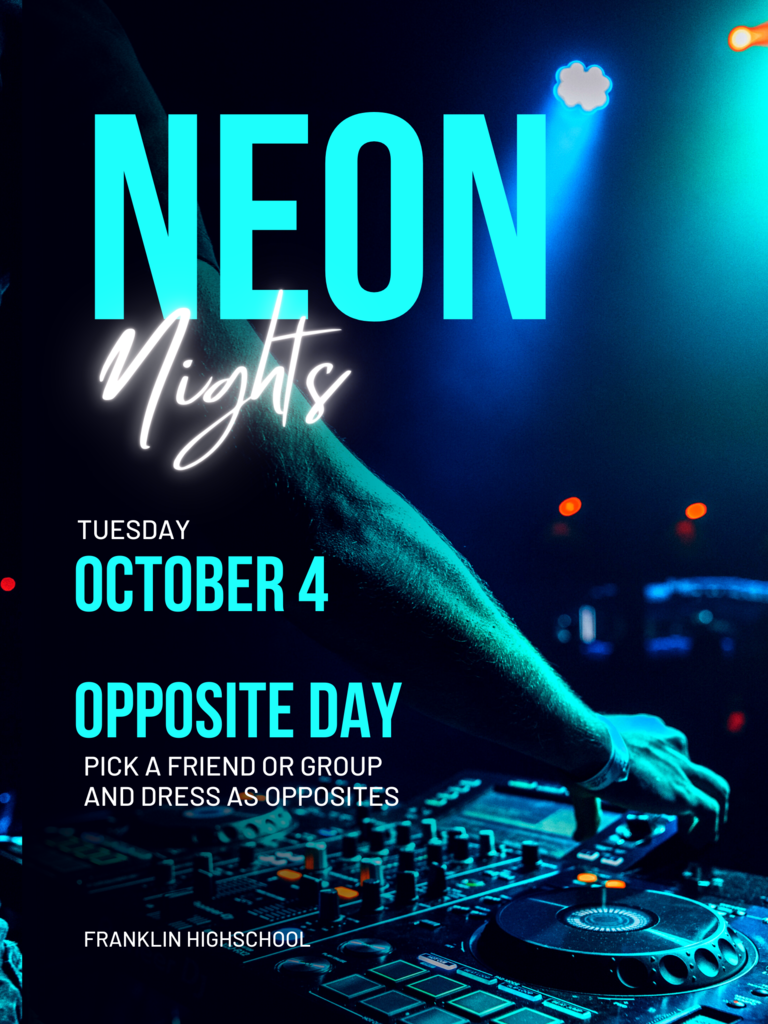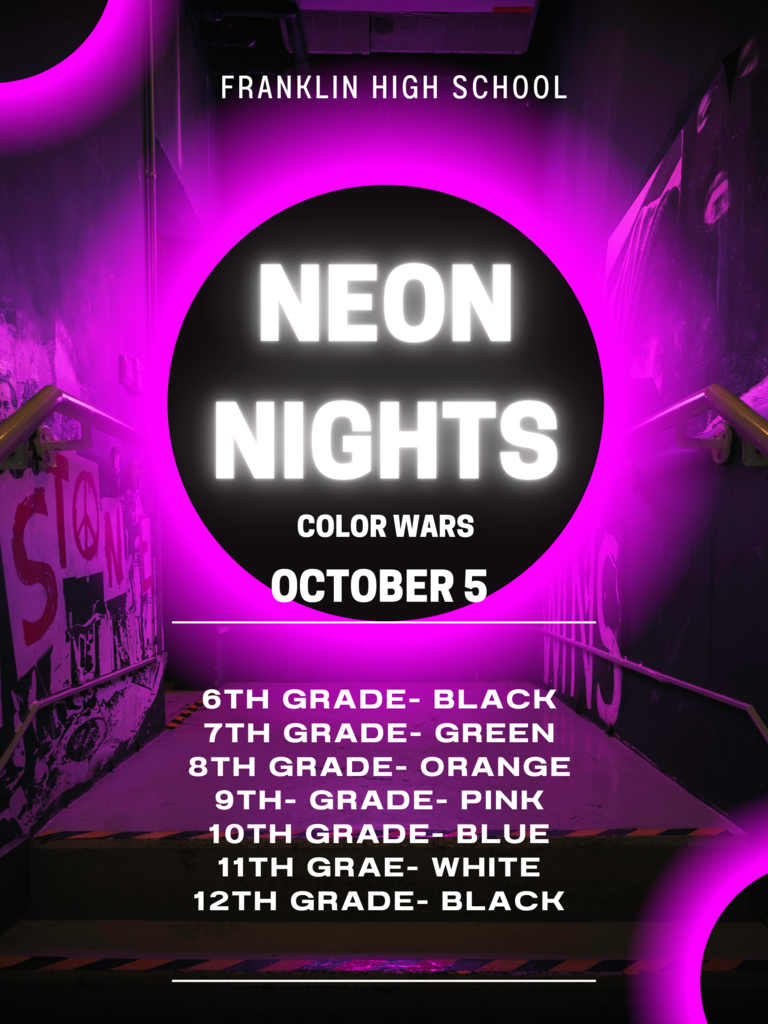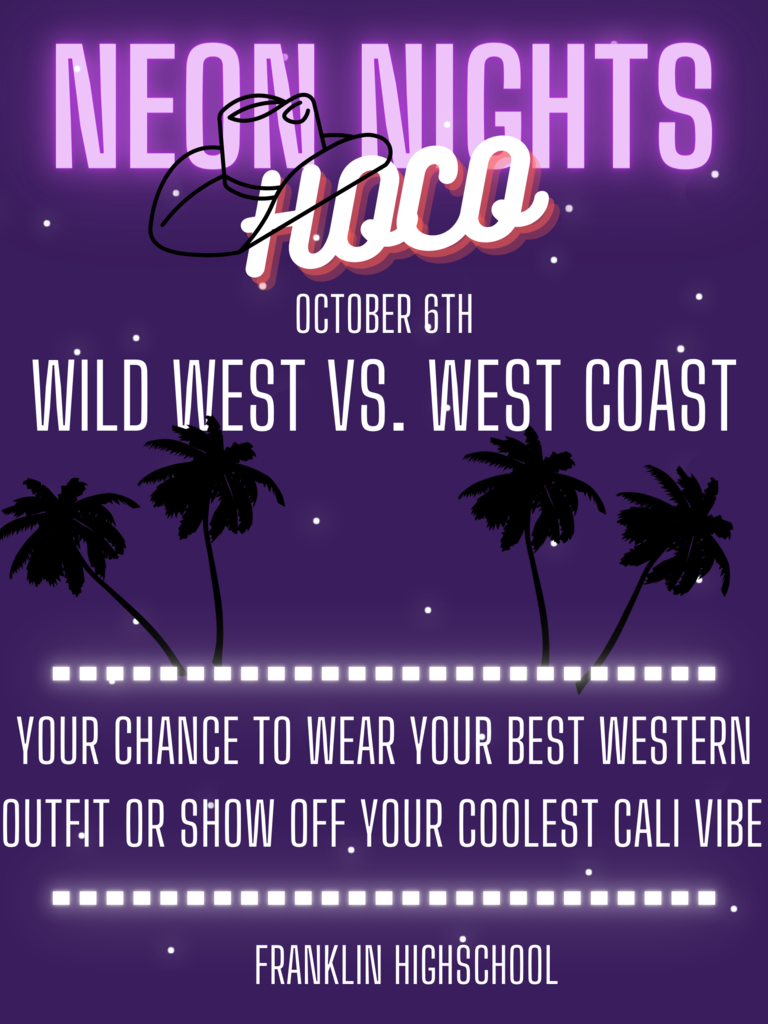 Franklin High School Homecoming 2022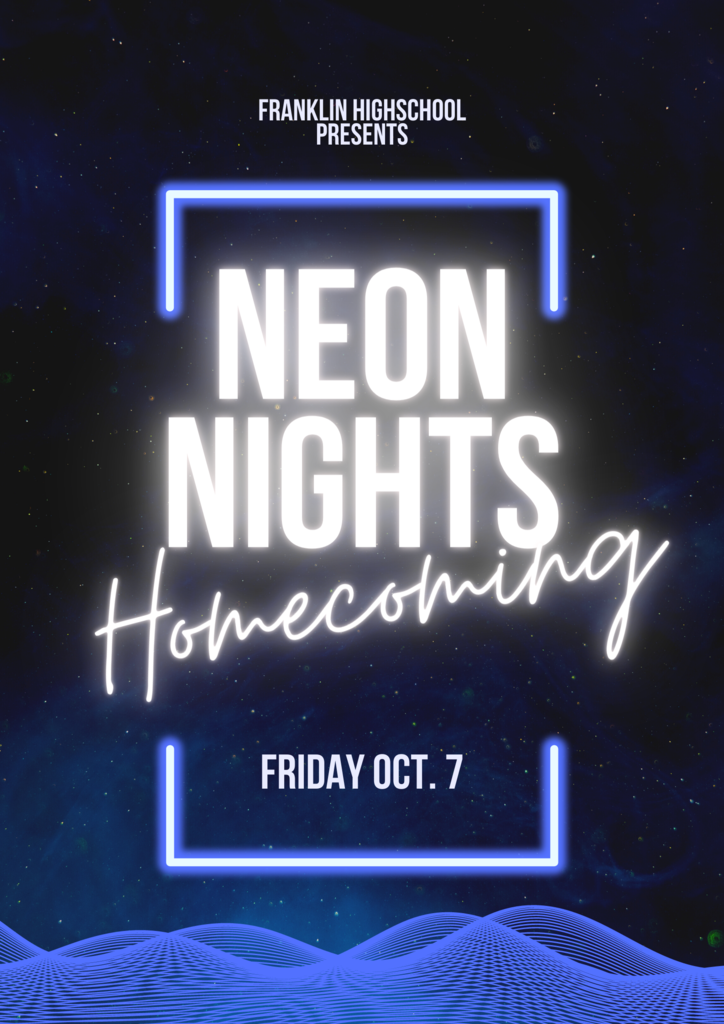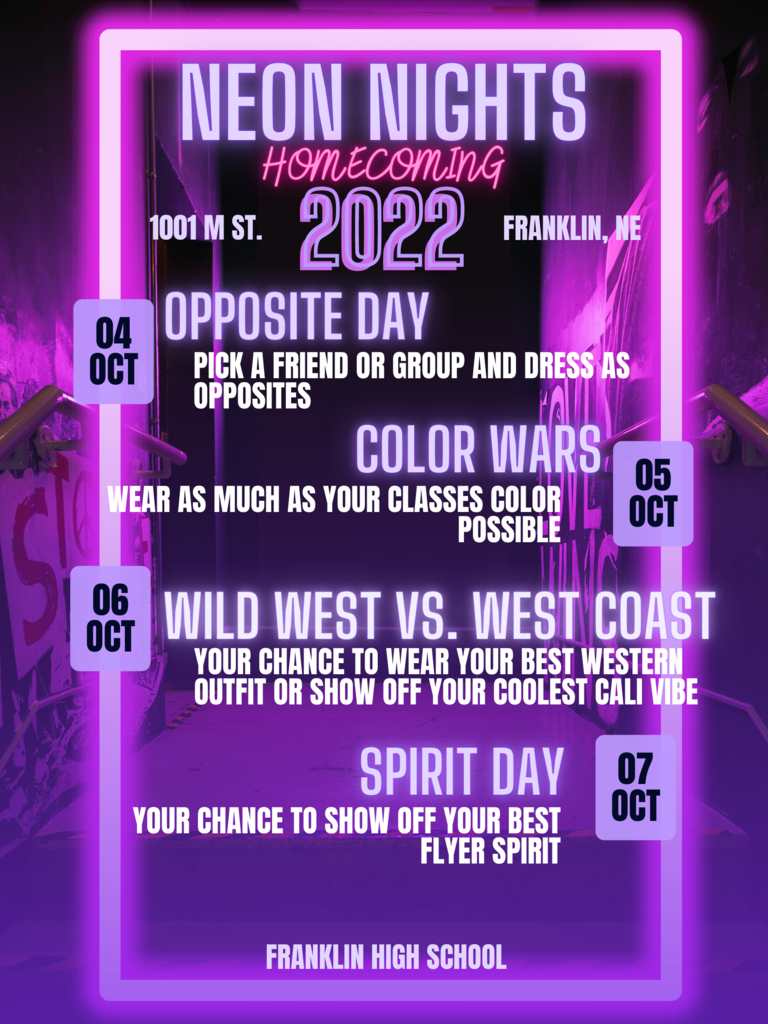 Due to low numbers for Harvard High School the JUNIOR VARSITY Football game scheduled for Monday, September 26th has been cancelled. We will still have the Middle School Football game vs. Harvard starting at 5:00 pm here in Franklin on Monday, September 26th.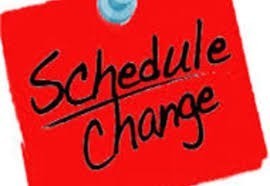 The Middle School Volleyball game scheduled with Lawrence/Nelson for tonight will begin at 4:00 pm in the Alternate gym with the "B" team playing first followed by the "A" team. Please plan accordingly.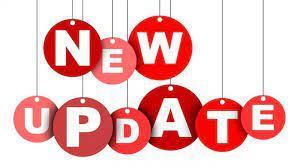 Congratulations to the Franklin Boys Cross Country team for placing 2nd at Tuesday's home meet. Also congrats to Madilynn Trambly for placing 4th in the girls middle school run. Way to go Flyers!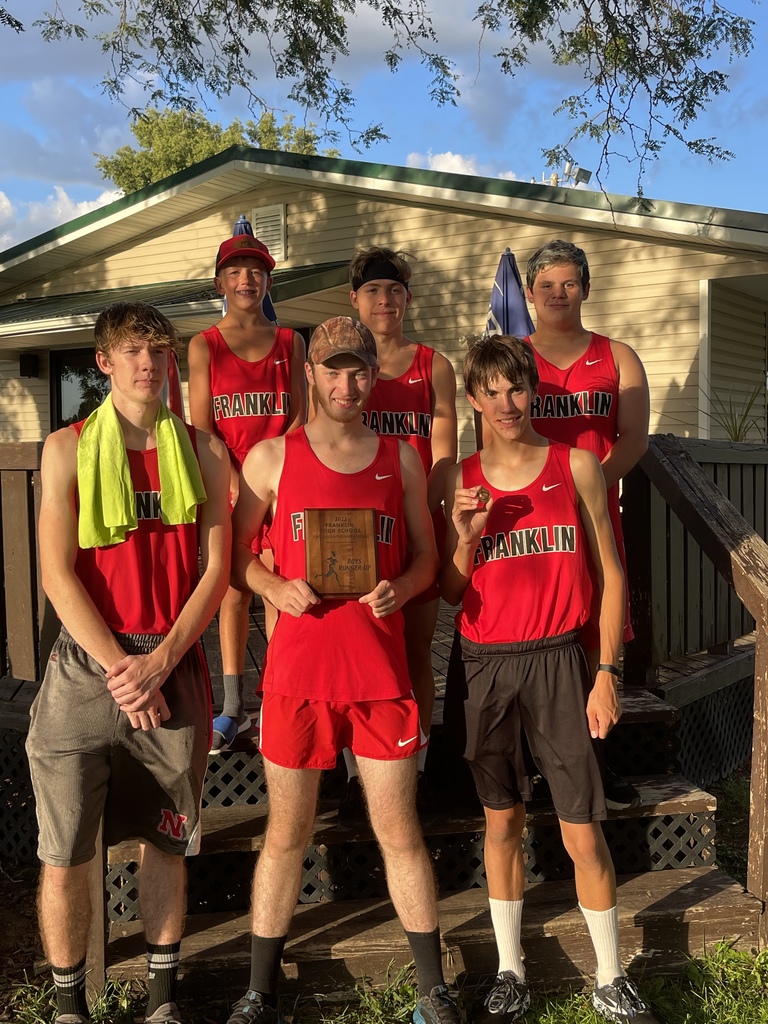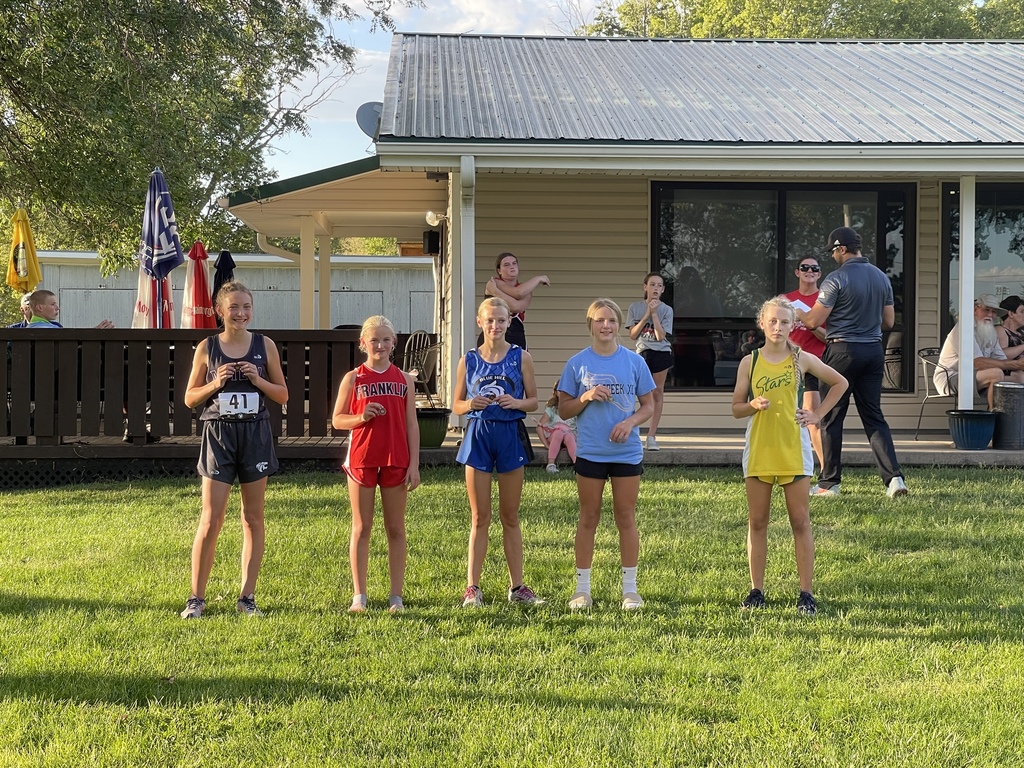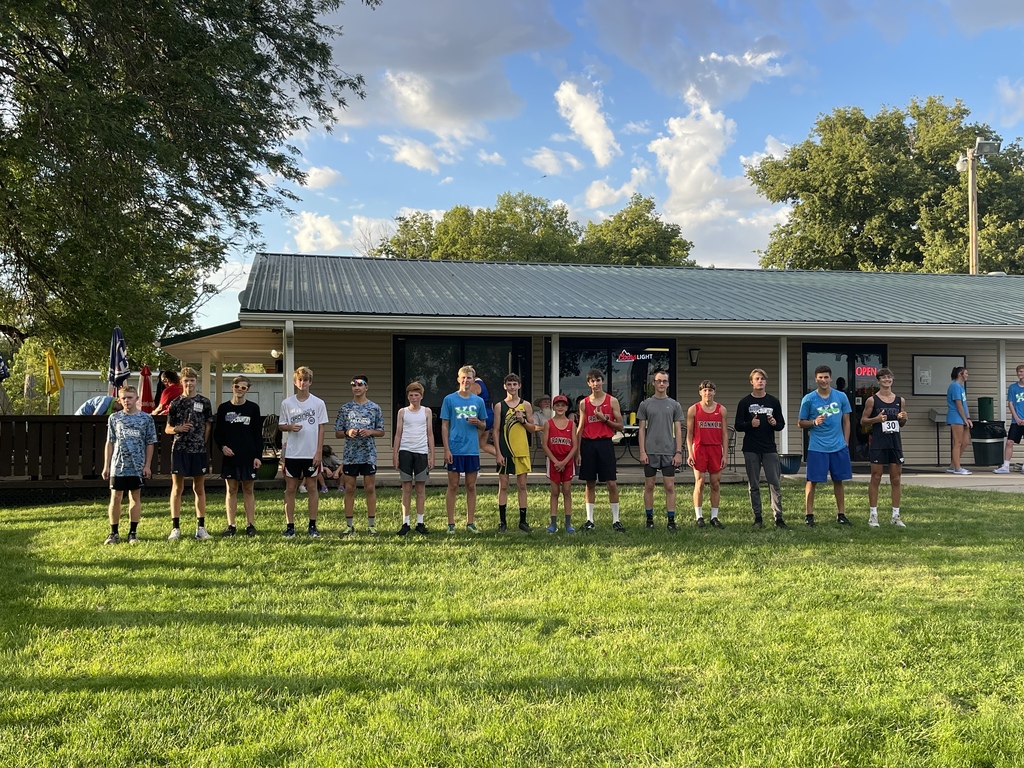 The iPad's we had for sale are all sold out.