In an effort to better prepare our students for college, we would like to invite the Class of 2019 and Class of 2020 to come to the school on Friday, January 8th at 12:30pm to talk to our current Seniors. We feel you have first hand knowledge available for them on how to prepare for the transition into college, what to expect at college, what dorm life is like, sports in college, and what you wish you would have known. Please join us on Friday, January 8th at 12:30pm. If you have any questions please call the high school office. Masks will be required for everyone attending. Thank you.

Attention parents, below is a link to a short survey about our school's lunch program. If you would please take a minute or two to give us your feedback we would appreciate it. This information is looked over by our wellness committee, school board, and lunch program. We thank you in advance for your feedback.
https://www.surveymonkey.com/r/SchoolLunchParentSurvey2021

The 7th-9th graders' Readapillar is growing by leaps and bounds! From August until winter break, these students have read 88,269 pages.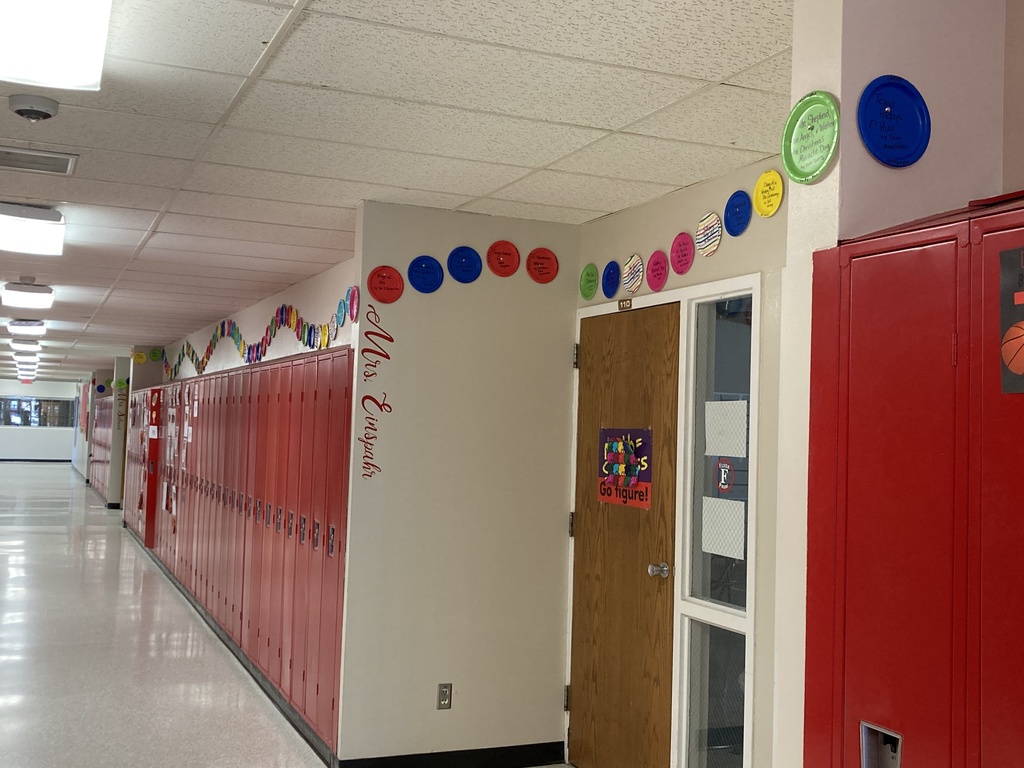 Employment Opportunity - Assistant Cook position available. Approximately 37 hours per week. Please contact Dr. Candace Conradt or stop by the high school office for an application if interested.

Flyer Fans - Update on Tonight's Games. I was just informed that Deshler Girls can now only play 2 quarters of JV instead of three. Therefore, we will now have the following schedule: 4:00 pm - Girls JV 2-quarters Boys JV following Girls JV 2-Quarters No earlier than 6:00 pm for Girls Varsity Tip Off Boys Varsity to follow Girls Varsity.

Congratulations Flyers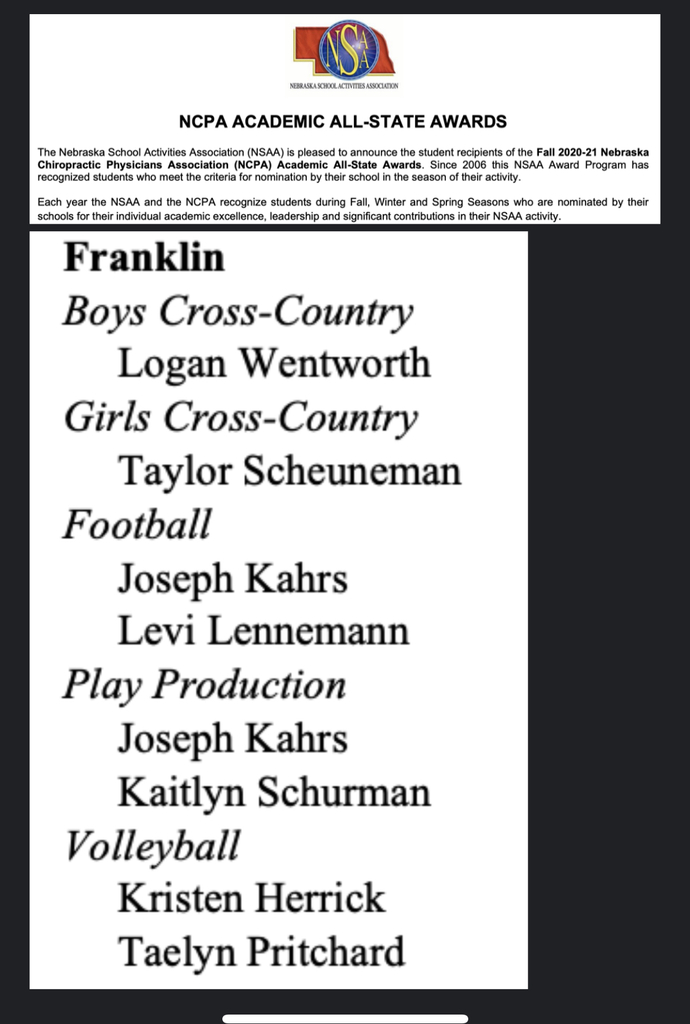 2020-2021 JHBB Schedule: 1/11/21 - Lawrence-Nelson @ Nelson, 4:00pm 1/14/21 - Silver Lake (H), 4:00pm 1/21/21 - Kenesaw (A), 4:00pm 1/25/21 - Franklin Tournament (H), 5:30pm 2/08/21 - Red Cloud (A), 6:00pm 2/15/21 - Blue Hill (H), 4:00pm

Reminder - We will have Parent's Night for Cheerleading, Girls Basketball and Boys Basketball tonight. Parent's please be at the school by 5:15pm. Here is tonights schedule: - JV Girls will start at 5:00 pm (2 Quarters) - JV Boys HAS BEEN CANCELLED PER HARVARD'S REQUEST - Parent's Night (Approximately 5:30 pm plan to be at the game by no later than 5:15 pm) - 9-11 grade students and their parents will be announced and recognized in the bleachers. We will have Senior Parents come down to the floor with their kids to be recognized. - Varsity Girls will follow Parent's Night - Varsity Boys will follow Varsity Girls Thank you and Good Luck Flyers!

2020 All-Tribland (Hastings Tribune) Small School All Area Football Team Recognition: Congratulations to our Flyers for receiving this recognition: Jacob Harrison - 1st All Tribland Running Back Joseph Kahrs - 1st Team All Tribland Offensive Lineman Colton Bower - Honorable Mention Barrett Haussermann - Honorable Mention Miles Cleveland - Honorable Mention

2020 Football All District: Jake - 1st Team - Offense Barett - 2nd Team - Offense Miles - 2nd Team - Defense Joe - 2nd Team - Defense Colton - 2nd Team - Defense

In an effort to explain, and help our parents, students, and patrons understand the USDA / NE Department of Education - Nutrition Services Guidelines, we would like to make the following information available.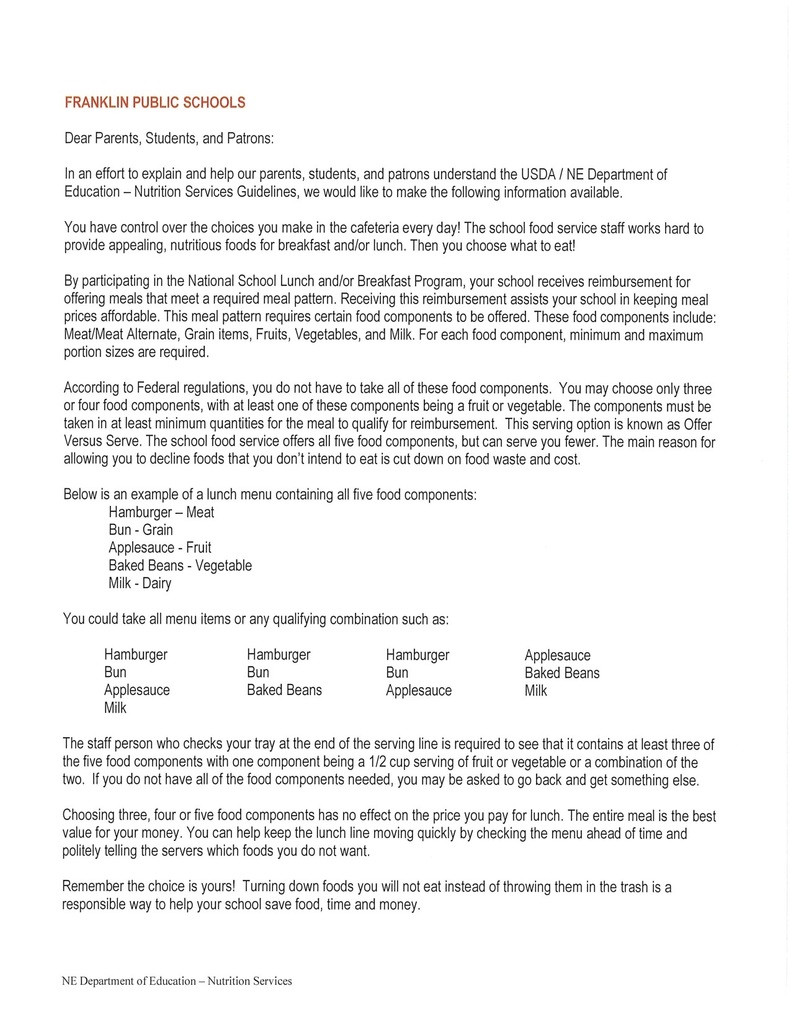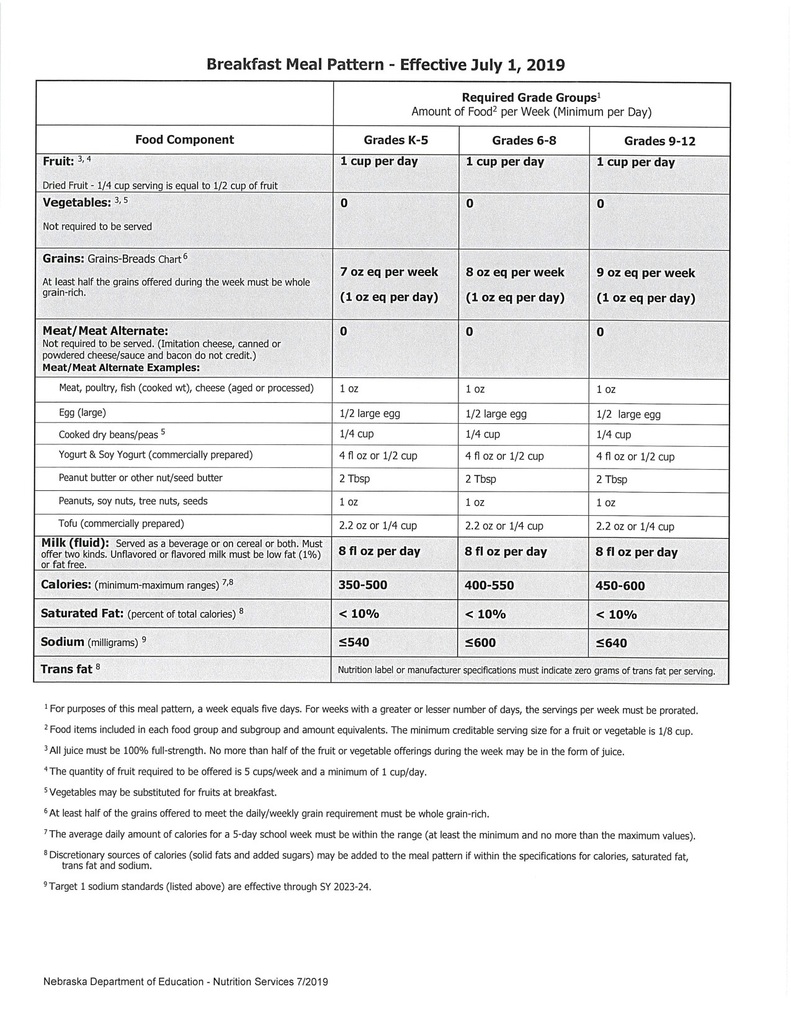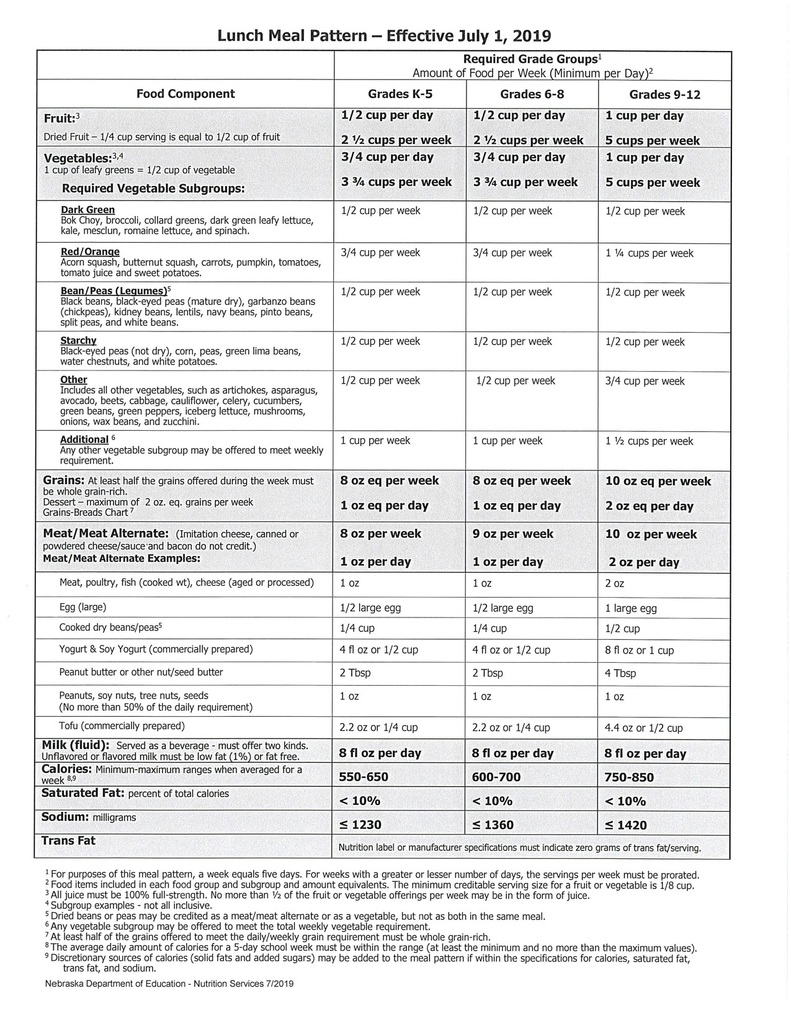 Congratulations to Senior Joseph Kahrs on signing today to play football next year for Concordia University. It is a great day to be a Flyer.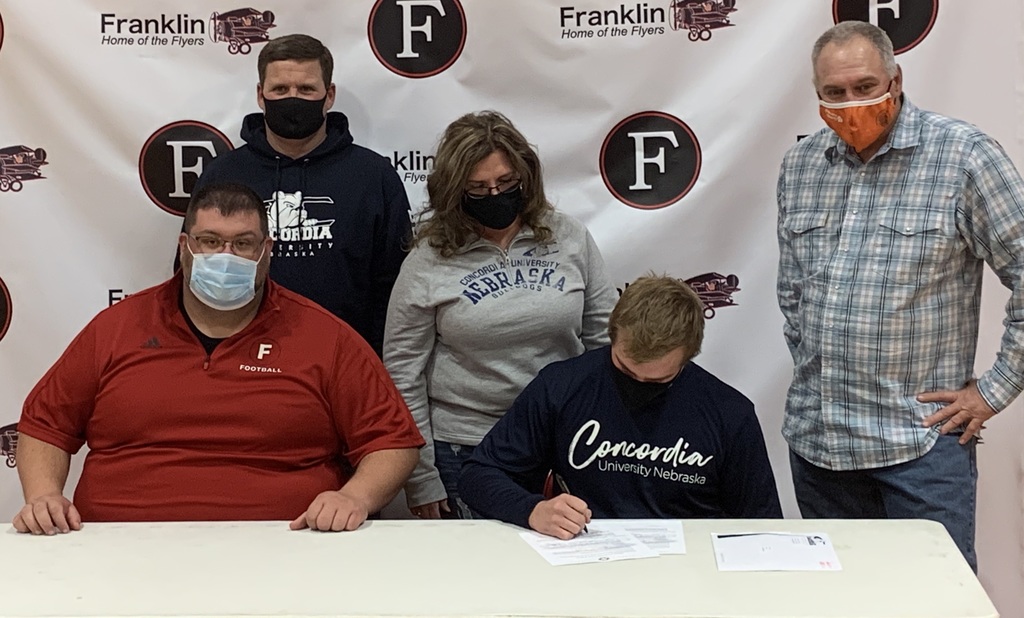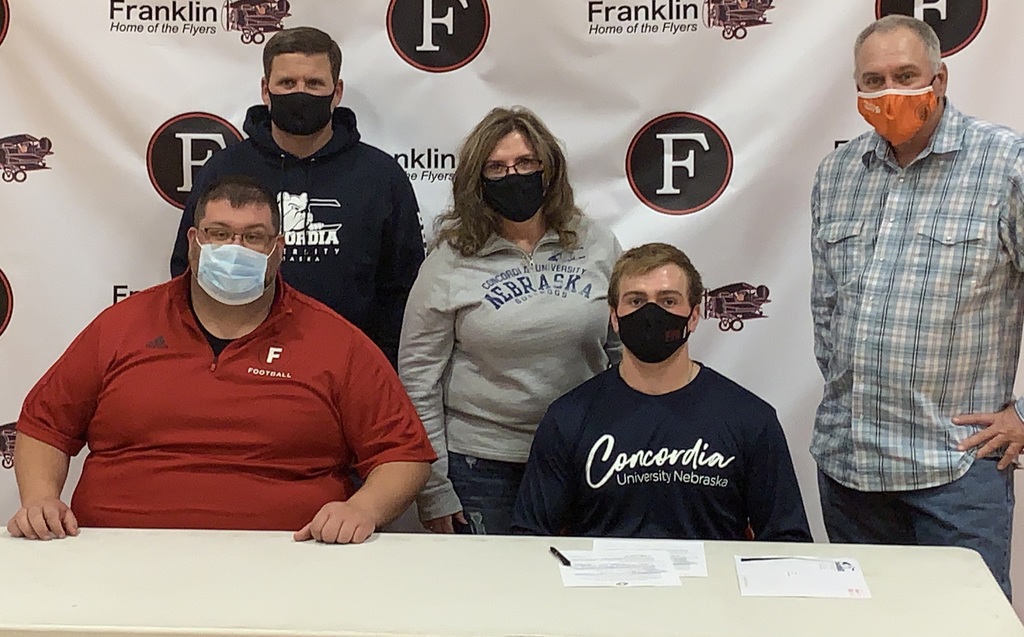 Congratulations to the FFA Creed Speakers for an outstanding job. 1st Place - Jordyn Falkenstine, 2nd Place - Sadie Pritchard, Alternate to Districts - Alexa Goosic. Also, Congratulations to the Greenhand and Chapter FFA Degree recipients.

Congratulations to the One Act cast and crew for finishing the season as runner-up at the District D1-5 play production. Outstanding actors recognized by the judges were Joe Kahrs, Emily Rutt, Logan Wentworth, Tavin Uden, Landon Boettcher, Kati Schurman, and Aali Wilsey.

There will be a Junior Class Parents Meeting on Monday, November 23rd at 6:30pm, or after the high school winter sports meetings, at Black Powder to discuss Post Prom.

JH Girls Basketball Parents and Families: Silver Lake will be live streaming tonights JH Girls Basketball game via striv at the following web address:
https://striv.tv/channel/silver-lake
The game is scheduled to start at 6:00 pm with the "A" game, a two quarter "B" game will follow.

CONGRATULATIONS to the Flyer One-Act team on placing 2nd at the Twin Valley Conference competition on Tuesday, November 17th in Harvard with their play "The Lion, The Witch, and The Wardrobe. Outstanding Actor Honorable Mentions Include: Landon Boettcher, Kaitlyn Schurman, Emily Rutt, Joseph Kahrs, Logan Wentworth, Michelle Falkenstine, and Tavin Udin: Overall Outstanding Supporting Actor: Logan Wentworth What A Great Day to be A Flyer.....

Congratulations to the CDE participants for a great job last Wednesday. Team results and top 10 competitors' area s follows. Nursery and Landscape -1st place team Emma Jackson - 1st place Michelle Falkenstine - 5th place Ag Biotechnology - 2nd place team Joe Kahrs and Taelyn Pritchard - Tied for first place individual Emily Rutt - 3rd place Madalynn Welsh -6th place Agronomy - 2nd place team Tavin Uden - 3 place individual Spencer Wentworth - 7th place Natural resources team placed 7th

Calendar Update: The One Act Community Performance has been postponed to Saturday, November 21st at 7:00pm. This from Franklin Public School is brought to you by South Central State Bank.

CONGRATULATIONS to Kyler Carraher on breaking the school record at the State Cross Country meet today running his race in 18:31.1 and placing 44th as a Freshman. Great Job Kyler and we are all very proud of your accomplishment.