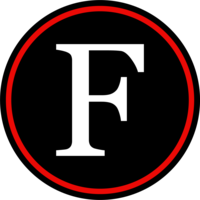 September 22nd - Flyer Cross Country Invitational
Adam Boettcher
Wednesday, September 16, 2020
Flyer Cross Country Invite
Tuesday, September 22nd @ Franklin Country Club
Schedule and Covid Protocol

Schedule:
4:15 pm - Middle School Run
~4:30 pm - HS Girls Run
~5:00 pm - HS Boys Run
Club House (Restrooms and Drinks)

The Franklin Country Club will be open during the meet. Patrons are asked to be respectful of the restrooms and will not be allowed to stay inside the club throughout the meet. Water, Soda, and Gatorade will be available for purchase through the clubhouse. No Rental Carts will be available during the meet.
Masks:
Physical Distancing:
Is encouraged when possible
Spectator and Runner Expectations:
Fans are asked to stay off the greens, and clean up after themselves. Please do not throw water bottles in the creek or leave them on the ground. We ask that you please remember that this is a country club first and we are borrowing it for this event. Please be respectful of the facilities.
Awards Ceremony:

There will not be an awards ceremony after the races. Packets with medals and plaques will be handed to coaches once the event is done. Results will be emailed to coaches and AD's by the next day.
Note:
No unsupervised students/children (6th Grade and below) will be allowed at the game, and all children need to be in the stands with their family groups