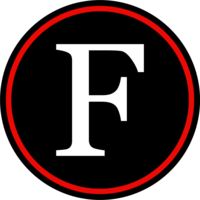 November 21st - One-Act Community Performance
Adam Boettcher
Thursday, November 19, 2020
One-Act Community Performance in Franklin
Saturday, November 21st
Schedule and Covid-19 Protocol
Schedule:
The play will begin promptly at 7:00 pm, doors will open at 6:40 pm for spectators

Covid-19 Protocol - As per the current Directed Health Measure and Franklin's Protocols:
Masks are optional for cast while performing
Masks are required for all cast, crew, and directors when not in performance
Masks are required for all spectators at all times
Each cast and crew member will receive 2 tickets for attendance to this play per household (i.e. if there are two members of the same household in the play the household will only receive 2 tickets total, not 4)


Only those with tickets will be admitted, and will be required to sit together in chairs that will be placed on the gym floor.

There will only be enough chairs put out for the number of tickets that have been handed out.

Spectators are reminded that you are not to interact with the cast or crew before, during, or after the play, while in the building.

In order to ensure that we maintain the required 6 feet of separation, we unfortunately will not be allowing time for pictures before or after the play.
The play will not be made available via live stream, by Franklin Public Schools, as we currently do not have the means to do this effectively at this time.