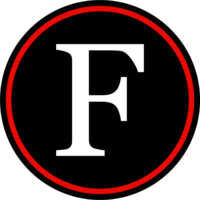 TVC Volleyball Tournament Tickets & Updates
Adam Boettcher
Wednesday, October 14, 2020
TVC Volleyball Tickets for Saturday are still available at the school. Tickets are $5 each, and need to be purchased in advance in order to attend the tournament on Saturday, October 17th in Blue Hill.

The Lady Flyers will play their first game at 4:30 pm on Saturday vs. the winner of Deshler vs. Red Cloud. Tickets will be available until the end of the day on Thursday, October 15th, so please contact Mr. Boettcher if you are wanting tickets. No tickets will be issued without payment, and all sales are final.

The TVC Executive Committee met today and the following guidelines for the tournament have been added:

Masks are required for all spectators

Masks are required for cheerleaders

Masks are required for all bench personnel
Concessions will be available, but you are asked to please do your best to adhere to the mask guideline when you are not eating or drinking.

Violators of the mask guideline may be asked to leave without refund.