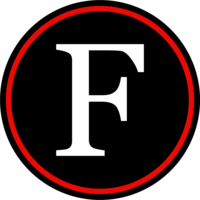 September 22nd - Volleyball Triangular @ Loomis
Adam Boettcher
Wednesday, September 16, 2020
Varsity Volleyball Triangular @ Loomis
Tuesday, September 22nd
Schedule and Covid Protocol

Schedule:
Loomis vs. Franklin starting at 5:00 pm

Franklin vs. Bertrand starting at approx. 6:00 pm

Loomis vs. Bertrand starting at approx. 7:00 pm
Concessions:
Open as normal - All concessions stand workers will wear masks and gloves
Masks:
Encouraged but not required
Physical Distancing:
Is encouraged when possible
Fan Entrance/Seating:
Enter through the Main Entrance of the school, and fans will be asked to sit in their designated section on the west side of the gym.
After Games:
Players are to report to their locker room. Please do the best you can to help in keeping players from intermingling in the with parents after the game, and please try to keep your post game meeting on the field to a minimum.
Note:
No unsupervised students/children (6th Grade and below) will be allowed at the game, and all children need to be in the stands with their family groups